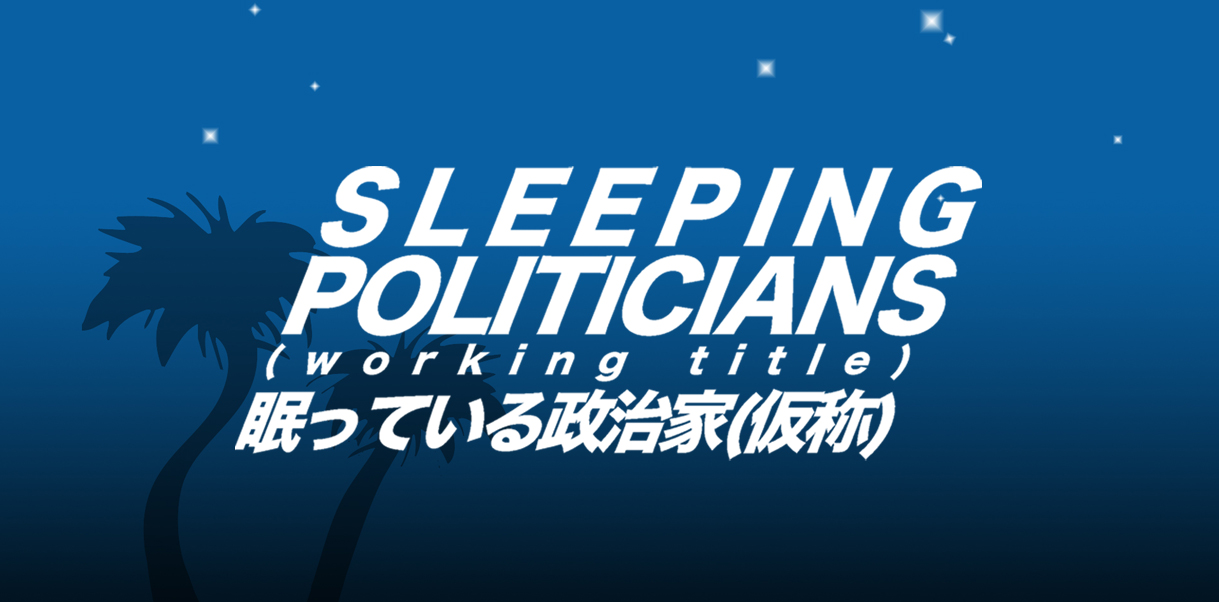 Sleeping Politicians ~Working Title: Demo Edition~
A downloadable game for Windows, macOS, and Linux
It is the year 2065. The Glorious Unification of South America has ascended Brazil to its rightful status as a moral compass for the civilized world, the only bastion of glory and righteousness opposed to the Chinese Devil. The efforts of the Great Brazilian People to provide help and nourishment to the less fortunate nations of the Americas, from the lethargic Frenchadians of the pathetic North to the ignorant plebeians of Argentinas Antarcticas, have managed to sustain the delicate eco-social balance of the American mega-continent. Now, the Oriental Dragon seems to be an enemy in a distant land, and the proud nation of Brazil can withstand any blow.
Our tale talks about one such blow to the Mighty Brazil, a blow that came from an unexpected place - a backwater city in a backwater country in a backwater region of the disfigured corpse of Europa. You are a secret agent of dubious strengths sent undercover to the Central Dalmatian Republic's capitol city, Split, to investigate suspicious activities that may or may not interest Brazil's top brass. To complicate things further, your old mentor Sampaio is back from self-imposed exile as your mission consultant with no immediate explanation for his sudden appearance. Little does anyone know great events are about to occur in this tourist mecca...
Demo features:
a tease of the main plot and one waifu
a dozen or so magnificently illustrated scenes
maybe one or two manga-like panels
incredible background music
sweat, tears, but not blood or other bodily fluids (yet)
Planned features for the full game:
six routes, including both waifus and husbandos
semi-open plot progression, with many (in)significant choices
shops, items, minigames, ???
constantly improving mediocre animoo art done by our resident weeaboo
yes, H-scenes are planned and they'll probably be incredibly awkward
Release date: when it's ready™
Price: free
---
2065. n.e. Veličanstveno Ujedinjenje Južne Amerike je uzdiglo Brazil na zasluženu ulogu moralnog kompasa civiliziranog svijeta, posljednja linija obrane suprotstavljena Kineskom Vragu. Velebno Brazilsko Pučanstvo je pomoglo potlačenim narodima Amerike, od letargičnih Frankadijanaca patetičnog Sjevera do neukih plebsa Argentine Antarktike, kako bi održalo delikatnu eko-socijalnu ravnotežu američkog mega-kontinenta. Sada, Orijentalni Zmaj je daleki neprijatelj u dalekoj zemlji, a ponosna brazilska nacija će izdržati svaki udarac.
Naša priča nam govori o upravo jednom takvom udarcu Snažnom Brazilu, udarcu koji je došao iz neočekivanog mjesta - nazadnog grada u nazadnoj državi u nazadnoj regiji izmučenog trupla zvanog Europa. Vi ste tajni agent sumnjivih vrlina poslan na tajnu misiju u prijestolnicu Centralne Dalmatinske Republike, Split, gdje istražujete sumnjive aktivnosti koje mogu i ne moraju zanimati brazilsku elitu. Uz sve to, Vaš stari mentor Sampaio se vratio iz samovoljnog izgona kao Vaš voditelj misije bez jasnog objašnjenja zašto i kako. Nitko nije svjestan kako će nadolazeći događaji u turističkoj meki promijeniti svijet...
Demo sadržaji:
kratki uvid u glavnu priču i jednu waifu
oko desetak nevjerojatno ilustriranih scena
možda jedan ili dva manga panela
fenomenalna pozadinska glazba
znoj, suze, ali bez krvi i drugih tjelesnih tekućina (zasada)
Planirani sadržaji za punu igru:
šest puteva, uključujući waifus i husbandos
poluotvoreno napredovanje priče, sa puno (ne)bitnih izbora
dućani, inventar, mini-igre, ???
stalno usavršavani prosječni animoo uradci koje crta naš domaći weeaboo
da, H-scene su planirane i vjerojatno će biti užasno nelagodne
Datum izlaska: kad bude gotovo™
Cijena: besplatno
| | |
| --- | --- |
| Published | May 03, 2016 |
| Status | On hold |
| Platforms | Windows, macOS, Linux |
| Author | Takujin タクジン |
| Genre | Visual Novel, Adventure |
| Tags | balkan, brazil, croatian, hrvatski, lewd, neet, spy, waifu, weeaboo |
| Asset license | Creative Commons Attribution_NonCommercial_NoDerivatives v4.0 International |
| Average session | About an hour |
| Languages | English, Croatian |
| Inputs | Keyboard, Mouse |
| Links | Community, Twitter |
Install instructions
Installation
Download your preferred version.
Unzip anywhere.
Run Sleeping Politicans Demo.exe. (or the equivalent if you're not on Windows)
Weep, preferably with your dakimakura.
Play.
---
Instalacija
Preuzmite željenu inačicu.
Raspakirajte arhiv.
Pokrenite Sleeping Polticians Demo.exe (ili ekvivalent ako ste na nečemu osim Windowsa)
Briznite u plač, poželjno s Vašom dakimakurom.
Igrajte.